Best Hair Care Tips For Lustrous Locks
When it comes to beauty the crowning glory cannot be ignored for it is the most important part of our personality. The lustrous mane is a sign of beauty and health. In many cultures thick and shining hair is a symbol of luck, fertility, longevity and prosperity.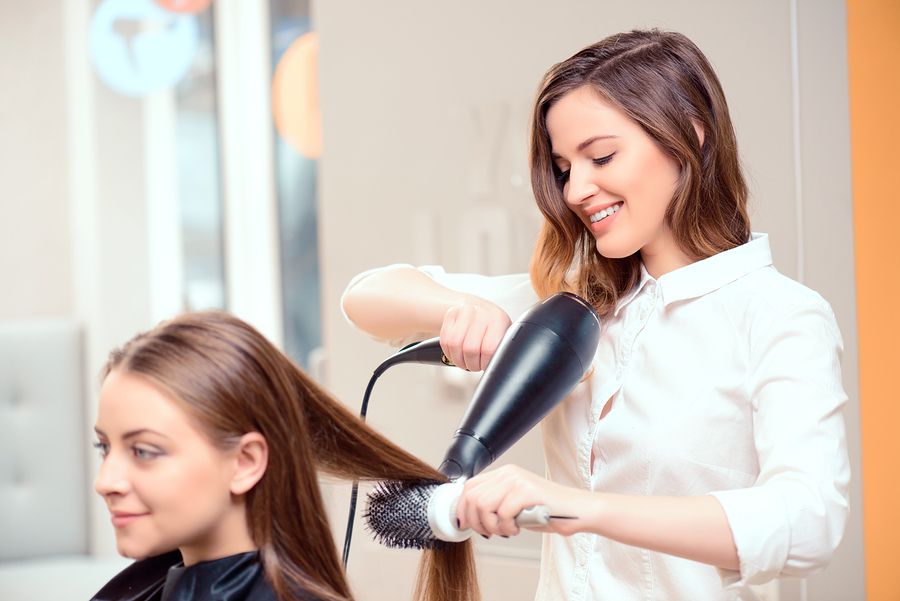 Men or women shining locks are a treasured trait. Unfortunately many people struggle to maintain their lovely locks due to vitamin deficiency, health issues, and pollution or simply due to the lack of hair care knowledge. In this article, we will let you know everything about hair care with simple and effective tips.
Hair-myths
When you are setting out on a journey to achieve lustrous locks, you need to bust certain hair-myths that may not be beneficial or even worse harmful to your hair health.
Myth: Hair grows quickly when trimmed.
 While trimming the hair can help to get rid of split ends, it does not speed up the hair growth.
Myth: Plucking grey hair will increase their numbers.
There are many reasons behind premature greying of hair such as genes, bad health and vitamin deficiency etc. Plucking one or two grey hair makes no difference to the total number of grey hair. Once you notice grey hair you should try to address the situation by consulting with a Trichologist or visit your favourite salon for a colour touch-up!
Myth: Hair should be brushed frequently for the sheen
Not many people are aware that brushing hair too often can render them brittle and damaged. The hair should be brushed to untangle and keep in place that is all.
Myth: Many products should be used for a thick mane
Hair health is more internal than external. One should consume a healthy diet with proper rest to ensure hair health. Adding up on your hair product list will only create unhealthy build-up that can weaken your hair.
Myth: Keep changing hair products because your hair will get used to same products over time with no benefits
If one prefers they can always change their hair products but there is no logic behind changing hair products often to maintain hair health. In fact a suitable product can do more good to your hair in long-term than a wide array of products.
Myth: Hair should be washed as frequently as possible
Frequent washing of hair will strip the natural oils that impart a shine to our hair making it dry and brittle. For best results hair should be washed only when it is dirty or extremely oily.
Now that you know about some of the common myths and facts of hair care, here are few tips that will help you to maintain your mane to optimum health:
Simple tips for hair care
Mane maintenance
When you are using more than one hair care product such as hair spray, styling gel, cream etc products build-up on the hair shaft making it difficult to wash and clean. One can add a pinch of baking soda to the shampoo to remove the build-up.
Shampoo should be applied on a thoroughly wet hair to avoid hair damage and breakage.
If you are one of those who use conditioner after shampooing, ensure to apply a dollop of conditioner to the hair ends and avoid applying it to the scalp to stay away from limp and oily hair.
Do not wash hair frequently and avoid using products with harsh chemicals that may dry the hair.
A nourishing hair mask comprising of olive oil and egg white can be applied once in a week to the hair to moisturize the dry mane.
Try to keep hair washing process simple with minimal products to avoid product build-up.
Hairstyling tips
Frequent brushing is a big 'no' and you can try to reduce the usage of hair dryer as much as possible.
Keep the hair brushes and combs clean by washing it regularly.
While using blow dryer make sure to spread the hot air evenly by moving the air dryer to avoid damaging hair strands.
Before ironing or heat styling your hair, apply heat resistant serum to the strands of the hair to protect them from getting brittle and dry.
The hair should be trimmed every 8 weeks to get rid of split and dry ends.
Healthy diet for healthy hair
For a voluminous hair your diet need to be enriched with protein and vitamin B.
Hair loss can be managed by eating a diet rich in iron, calcium and silica.
Eat plenty of fresh fruits and vegetable to lock the moisture in your hair
Include fish and fish oil in your diet for the Omega 3 fatty acid that can make your hair grow healthy.
Eating nuts and legumes can be very helpful to maintain shine to the hair.
Beautiful hair cannot be obtained overnight and it takes time and persistence to follow a religious hair care routine that can bless you with an amazing shiny hair. Hair care should not be just about the external care routine but one should also take care of what they eat and drink.
Read more: